NOMINA DE ACCIONISTAS
La entidad financiera SUDAMERIS BANK S.A.E.C.A. comunica al sistema financiero nacional, a sus clientes, inversionistas y público en general, que su composición accionaria al 03/07/2023 se encuentra estructurada de la siguiente manera: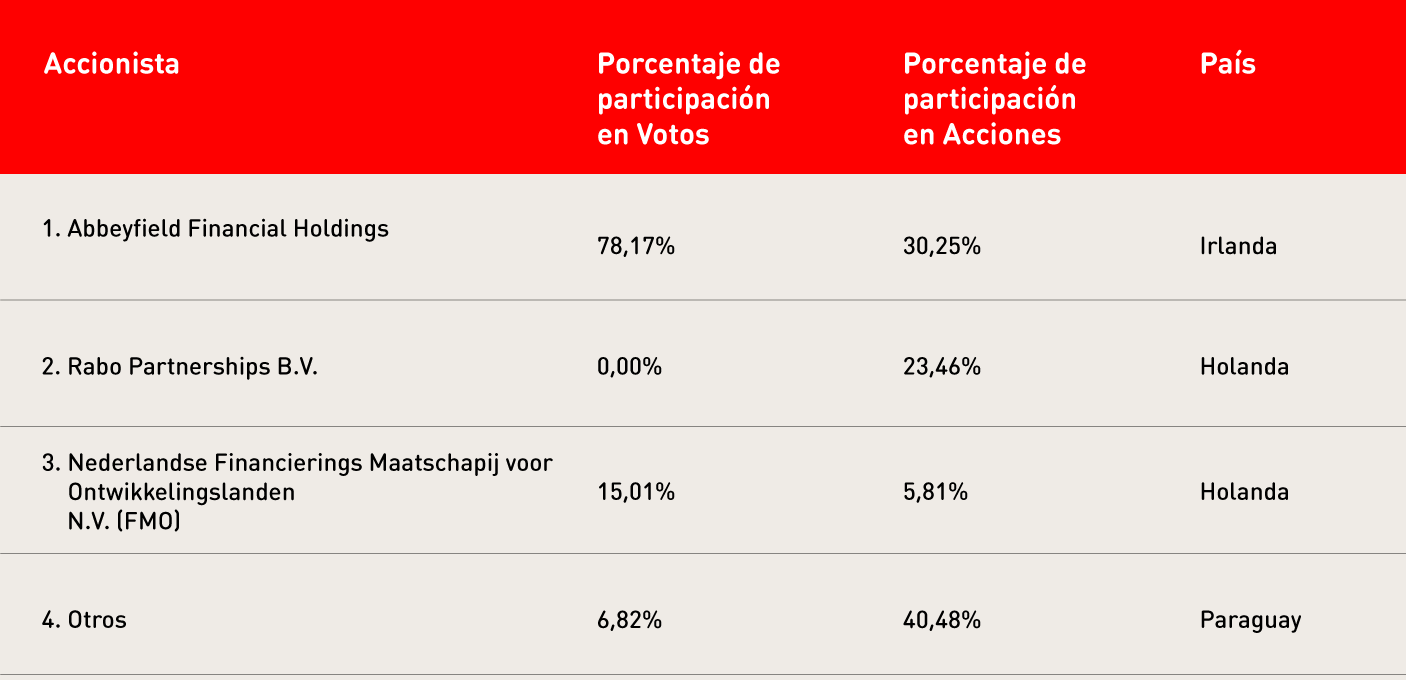 Así mismo en el siguiente cuadro se detallan a los accionistas que participan del capital accionario de la sociedad accionista Abbeyfield Financial Holdings.
Sociedad: Abbeyfield Financial Holdings

Sociedad: Abbeyfield Group Ltd

Abbeyfield Trust – Gran Bretaña, tiene como beneficiario mayoritario al Sr. Conor Mc Enroy.
La presente publicación se realiza a solicitud de la Superintendencia de Bancos, en el marco de lo establecido en el artículo 34° numeral 9), contenido en el artículo 1° de la Ley N° 6104/2018 que modifica la Ley 489/95 "Orgánica del Banco Central del Paraguay"
ORGANIGRAMA DE PUESTOS GERENCIA GENERAL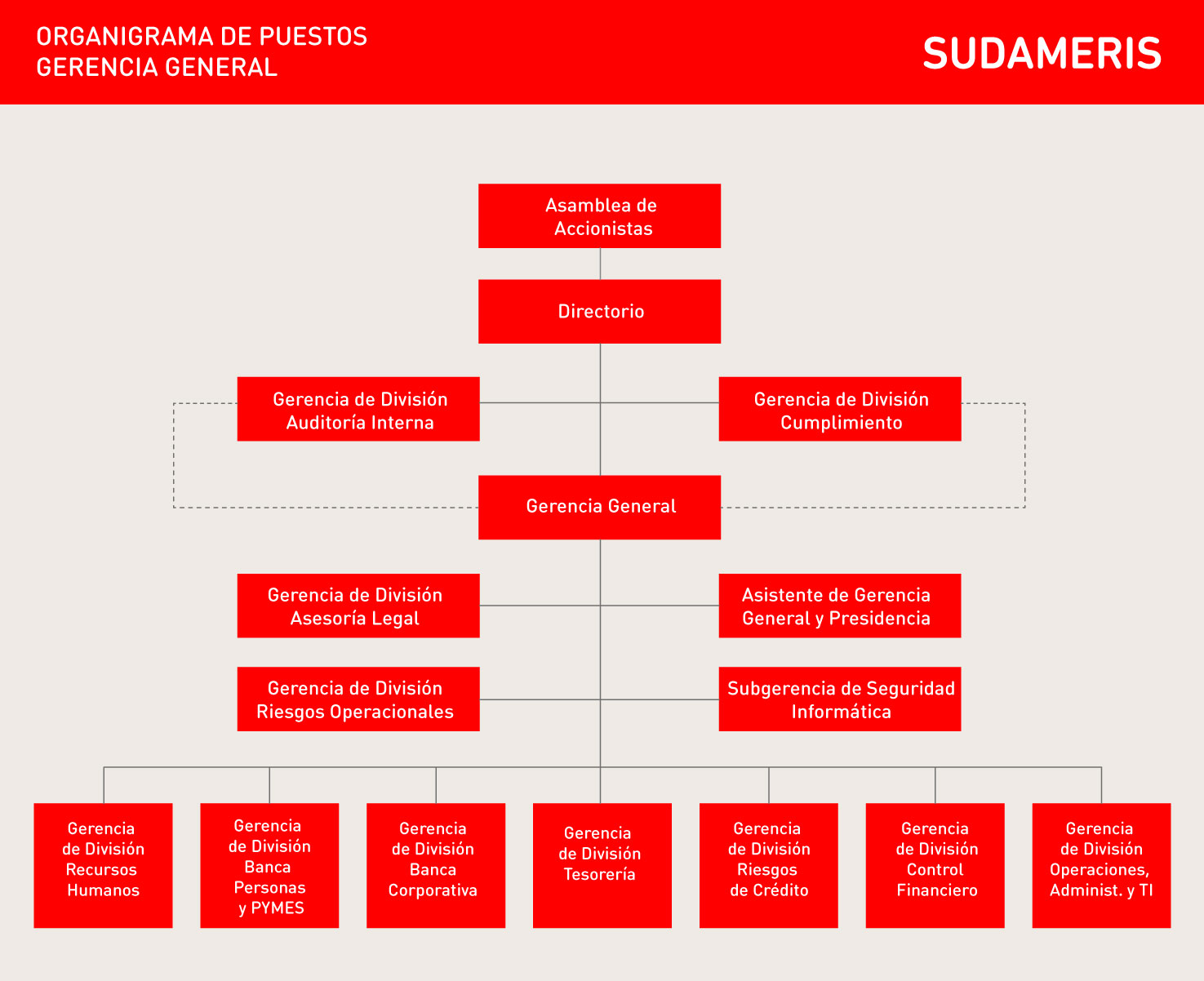 DOCUMENTOS DESCARGABLES
Extracto de Acta de Asamblea Ordinaria Abril 2023
Wolfsberg Group Correspondent Banking Due Diligence Questionnaire (CBDDQ) V1.3
CERTIFICATION
Sudameris S.A.E.C.A., certifies the compliance with the USA Patriot Act.
CERTIFICATION REGARDING CORRESPONDENT ACCOUNT FOR FOREIGN BANK
The United States Government has enacted anti-money laundering legislation; the USA PATRIOT, (Uniting and Strengthening America by Providing Appropiate Tools Required to Intercept and Obstruct Terrorism) Act, signed into Law by President Bush in October 2001.
Certain key provisions of the USA Patriot Act, are aimed at preventing money laundering and terrorist financing thru correspondent accounts maintained by U.S. Banks on behalf of foreign banks. The USA Patriot Act requires financial institutions to put in place stringent compliance programs regarding the activities of a broader range of account holders than ever required before.
Click for a copy of The Certificate
SUDAMERIS S.A.E.C.A.
Our Commitment to Money Laundering Prevention Sudameris SAECA is fully committed to complying with all statutory and regulatory requirements designed to combat money laundering and any activity which facilitates the funding of terrorist or criminal activities. Money Laundering Prevention Policies and Procedures Sudameris has adopted specific policies and procedures to prevent and detect money laundering.